S.T.E.A.M. is an educational approach to learning that uses Science, Technology, Engineering, the Arts and Mathematics as access points for guiding student inquiry, dialogue, and critical thinking.
The Girls S.T.E.A.M Institute has added Athletics to the Arts, opening the door for girls to explore the opportunities in sports.
The Girls S.T.E.A.M. Institute was created to help educate, mentor and inspire young girls ages 12-17 to explore innovative business ideas that can solve world problems.
We bring the experiences of women business owners from the S.T.E.A.M. fields together with industry experts from across corporate America to support their success.
Over the last 5 years, under the flag of Astra Women's Business Alliance we have inspired over 450 girls to dream big and take on the challenge of creating innovative businesses and pitching their solutions in an effort to win part of the $40,000 prize money.
96 Girls have shared the winners circle, yet every girl came away with lifelong learning and the courage to continue to reach for the stars.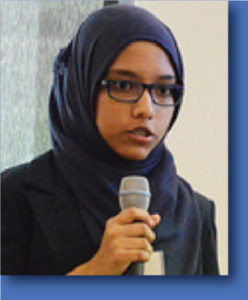 The Girls S.T.E.A.M. Institute invites parents to participate in the two-day S.T.E.A.M. Summit each year so they can learn from subject matter experts about raising girls in today's challenging times and about the future business trends and opportunities for girls from industry experts.
Parent Only sessions at the Summit allow them to learn the best practices of communicating with their daughters from parenting behavioral experts as well as other participating parents. Fathers have attended these summits and seen their daughters in a professional business setting making the business pitches to a panel of judges.
In some cases, these experiences have helped to change some of the cultural attitudes about women in the business world which has been a positive impact on their father-daughter relationships.